Recreation Management (CivicRec) is integrating with CivicPlus Single Sign-on to streamline logins across products and enhance password security.
Preparing for Migration
Once a migration date has been set for your organization, you will see a message on the login screen letting internal users know if they are using a username instead of an email address, they (or an admin) will need to update their username to an email address so they can continue to log in.
The email used needs to be a real email so they can reset their password if they were to forget it. It does not need to be an email address connected to your domain unless you are using a custom identity provider integration (Active Directory Federation Service (ADFS), Okta, AzureAD).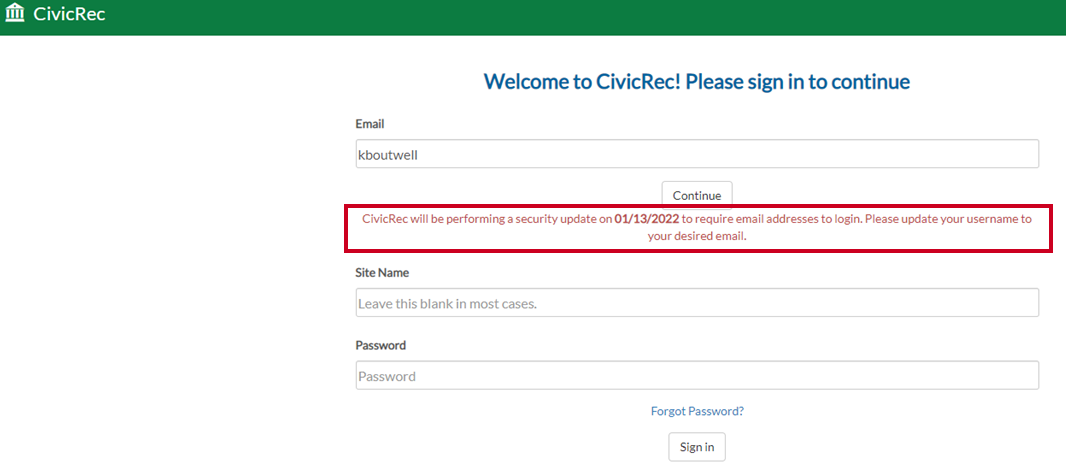 To identify which users may be impacted, run the People Finder report to view staff usernames.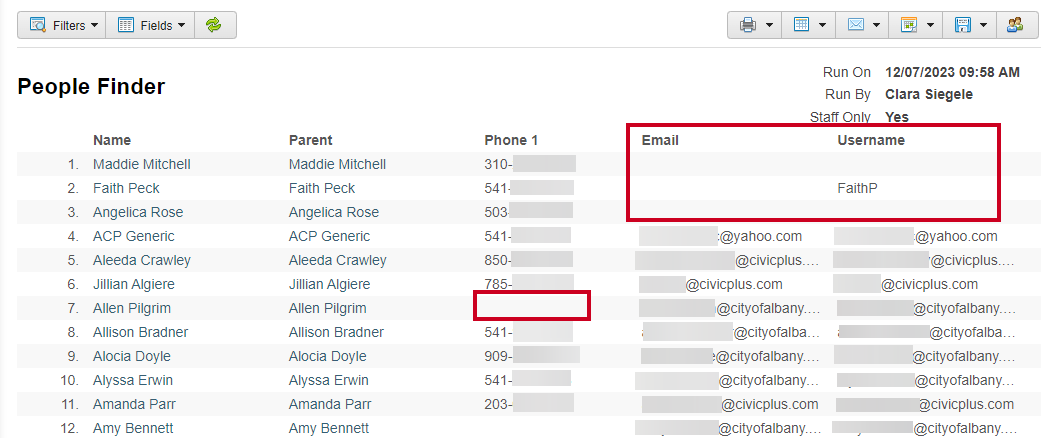 Option 1: Have Users Create Single Sign-On Accounts Before Migration
If your staff members do not already have access to another CivicPlus product using CivicPlus Single Sign-On, they may create an account. This will allow them to verify their email address and set up a password prior to migration.
Option 2: Have an Admin Bulk Create the Single Sign-On Accounts
You may request access to import users via a CSV file. This will simplify the process of option 1 and a mass email can be sent out to all staff with instructions that they need to confirm their email and set their password.
Email Validation
Staff users will get an email from no-reply@civicplus.com with a link to verify their email addresses. Staff users need to click that link within 24 hours to confirm their email address and set a password for the Platform. If the link expires or they need another link, use the forgot password tool. This will trigger another email to be sent.
Note: Prior to migrating, the customer will need to whitelist the following email address: noreply@civicplus.com. Otherwise, authentication emails may be blocked by Spam filters and not reach the user's inbox.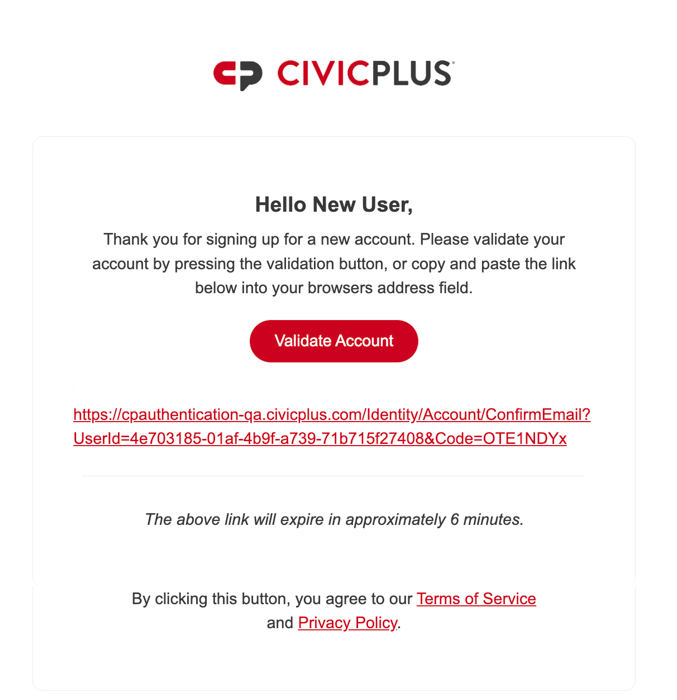 Resources