The following features are currently available from the CivicRec mobile dashboard for internal staff.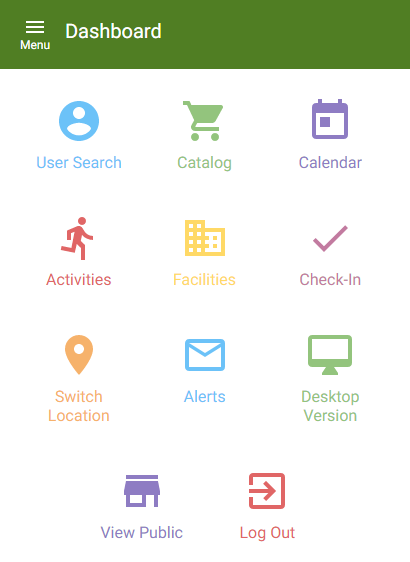 The User Search feature allows you to search for, contact, and edit existing accounts.
View the internal Catalog for your organization.
Note: Internal transactions are not currently supported on a mobile device but you can use the public mobile catalog or process an internal transaction on a desktop.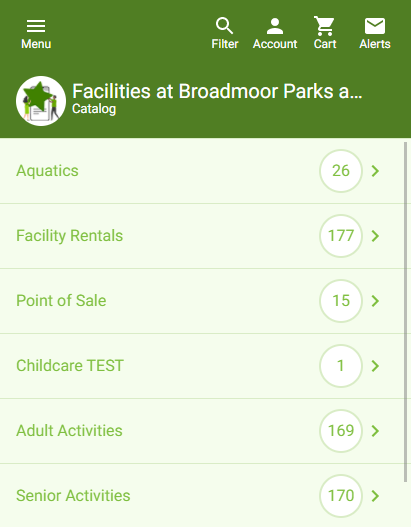 From the Calendar, you can view facility rentals and scheduled activities.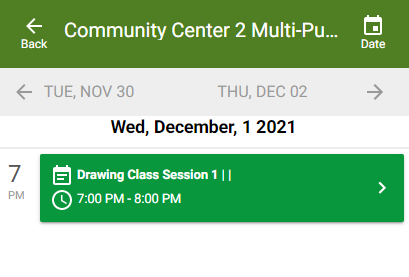 Access an internal list of Activities and sessions.
View the locations and facilities for your organization.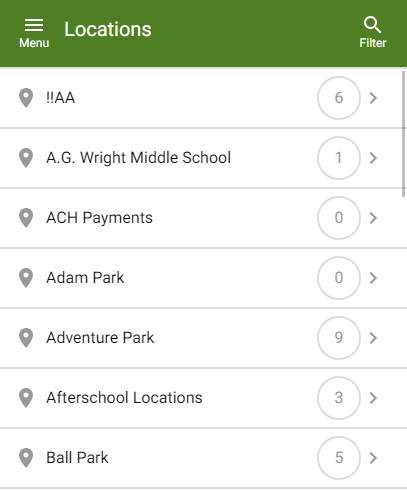 On the Check-In screen, you can check in participants for Activities, Volunteers, membership Passes, and scan Tickets.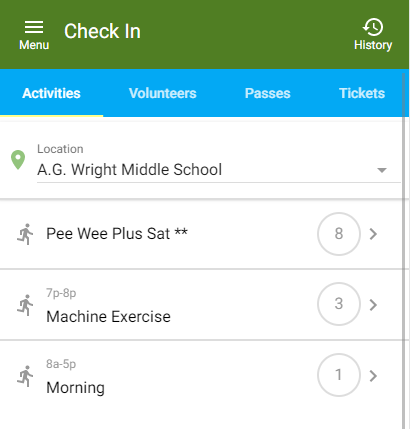 If needed, change the Location you are logged in to. The selected location will determine the activities, memberships, or volunteer opportunities you can check in for and the tickets you can scan.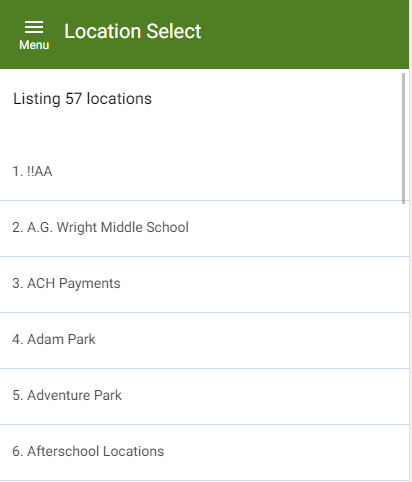 The Alerts option will show you any notifications from the system.

Click Desktop Version to switch from mobile view to the desktop view of CivicRec.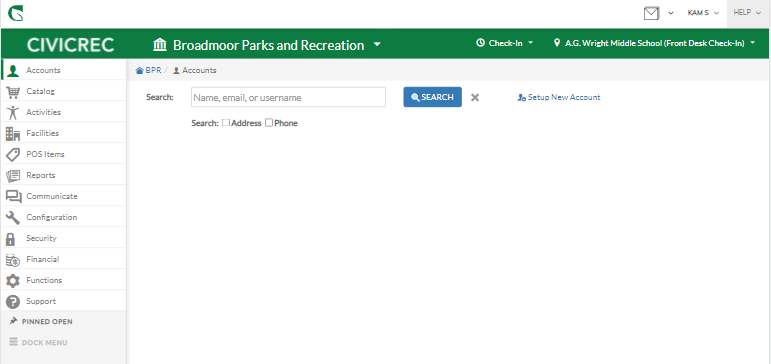 Depending on your device, this may make the system hard to navigate. You can switch back to mobile view by navigating to Profile > Mobile Version.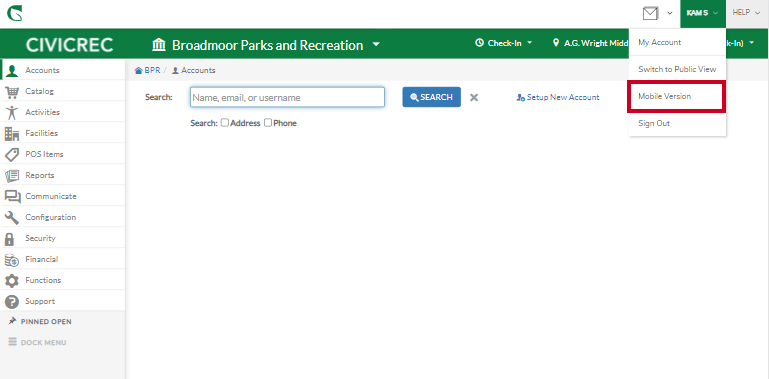 Select View Public to access the mobile public catalog.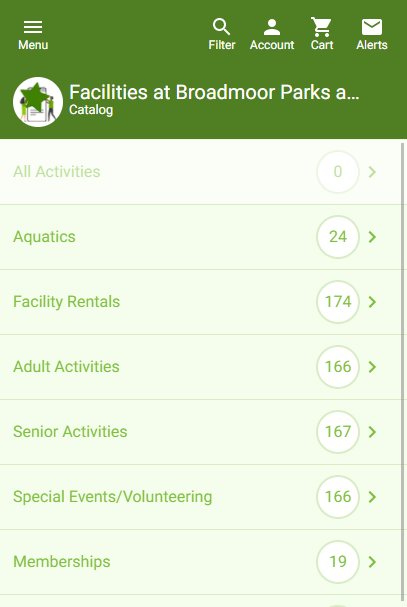 You can navigate back to the admin view by selecting the menu > View Internal.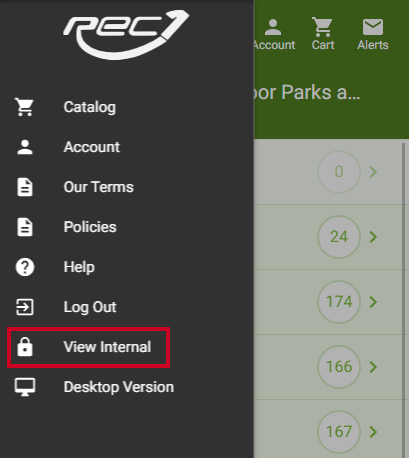 Resources