Since passwords are no longer stored within CivicRec and they are now stored and maintained within the CivicPlus Single Sign-On (SSO), we have added an override code that can be used when a frontline staff member (or any internal staff user who lacks permission level) encounters an error message saying the action can't be performed. An admin user can enter their email and override code for the frontline staff member and allow them to proceed with the task.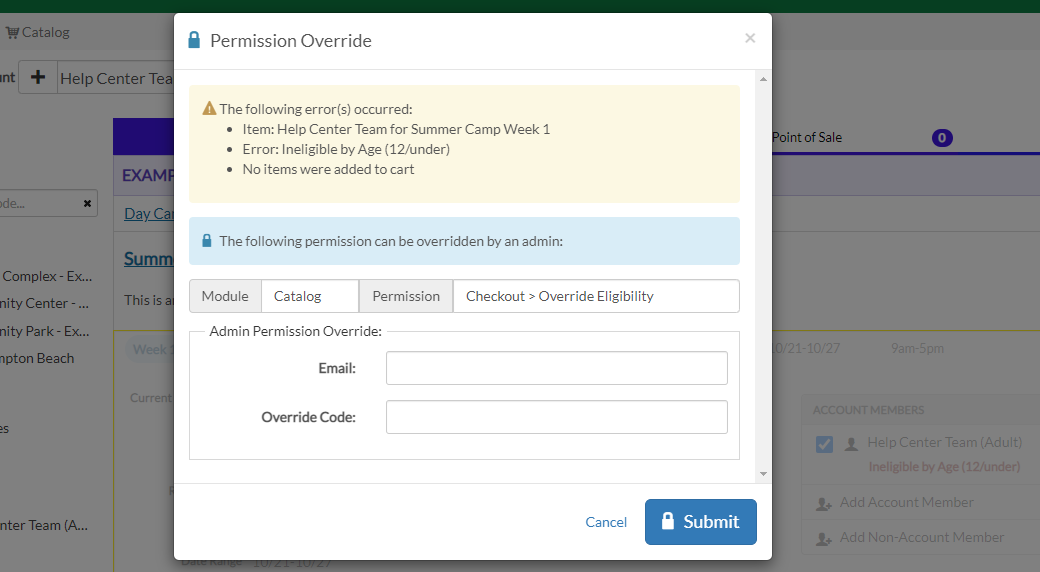 The override code is available to all CivicRec staff users, including those with a Custom Identity Provider (IdP). Override codes are set on an individual staff user basis.
Instructions
Search for and select a

user



Note: The user must be classified as an Internal User/Staff Member in order to have an override code.
Select Edit User


Add an override code in the Account Settings section


Select Save User