If you are having trouble getting your EPSON printer to work with the CivicRec QZ Tray App, here are a few solutions for you to try.
Issue
If you installed the full version of ConvergeConnect, it comes with an EPSON Port Communication Service. Often clients will experience this service blocking all communication between the printer and QZ Tray App.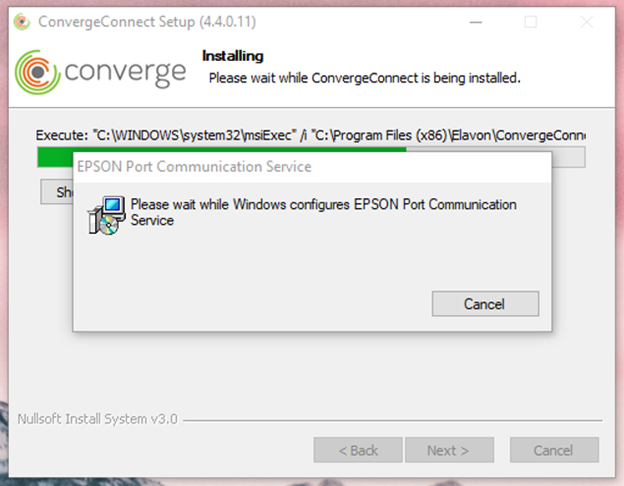 Checking your Window's Services is a quick test to see if this may be the problem for you.

Commerce Web Services
One solution for you is to install Commerce Web Services by itself which does not come with EPSON printer support. At a minimum, you will need to use Commerce Web Services 4.7.2.17 (do not use an older version).
Instructions
Unplug your payment terminal. This is a best practice when updating or installing ConvergeConnect and prevents the device from picking up general windows drivers.
Uninstall ConvergeConnect through your Windows control panel
Uninstall the EPSON Port Communicate Service through your Windows control panel
Clean out any left over files located at C:\Program Files (x86)\Elavon
You may optionally need to uninstall your EPSON device drivers
Follow these directions to install CWS 4.7.2.17
Reinstall your EPSON drivers
Plug in your payment terminal
Run a test transaction and print a receipt
ConvergeConnect 4.4
CivicPlus is not certified to version 4.4 as of 11/18/2020. However, you may be able to restore connectivity to your Epson printer by deleting .jar files from the Elavon directory.
Instructions
Navigate to C:\Program Files (x86)\Elavon\ConvergeConnect\JavaPos\lib
Delete all files from this directory that end in .jar
Run a test transaction and print a receipt