This article will outline some of the key differences between registrants, managers, and coaches in how they can view and access the League Portal.
Portal Views
Registrants
Registrants have access to the League Standings page, so they can see players on each roster, the results of the previous game and upcoming games, as well as the team standings.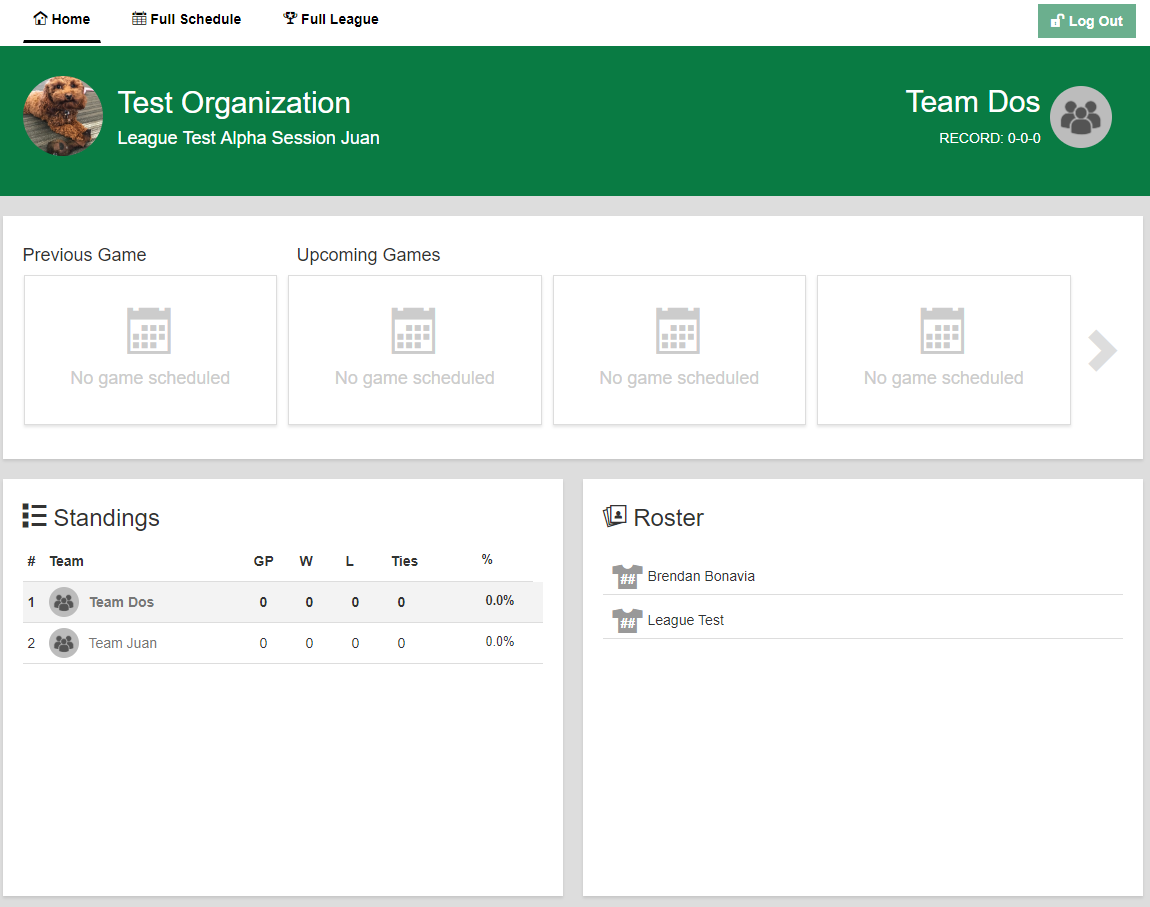 Team Manager
Team managers register through the Catalog for a program that is set up as a Team League. They can then invite players to the team via the roster on their profile.
To become a team manager, you must register yourself. Internal staff does not register team managers.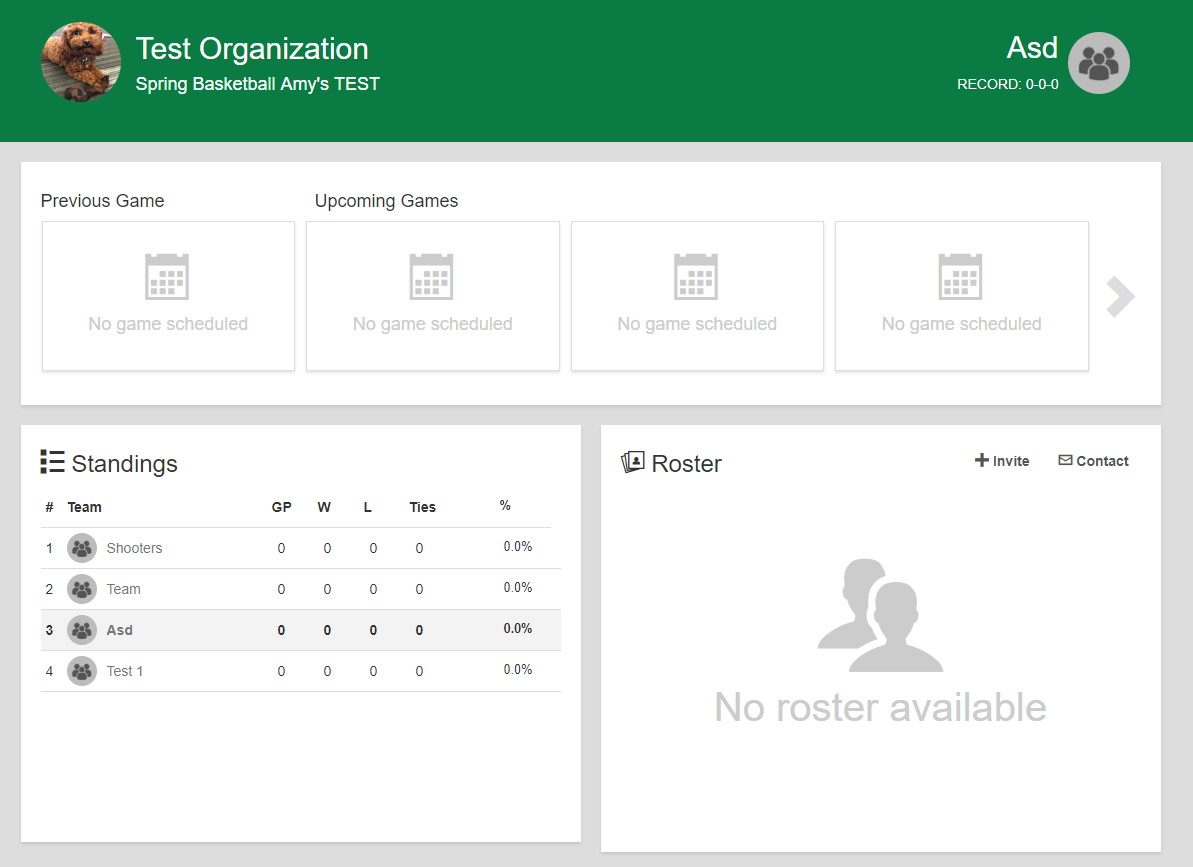 Coaches
The coach portal is exclusive to users who have been assigned as coaches by internal staff. They can see their roster, and detailed information about their players, if the organization allows it. They can also contact everyone on the roster or print out a roster.
Portal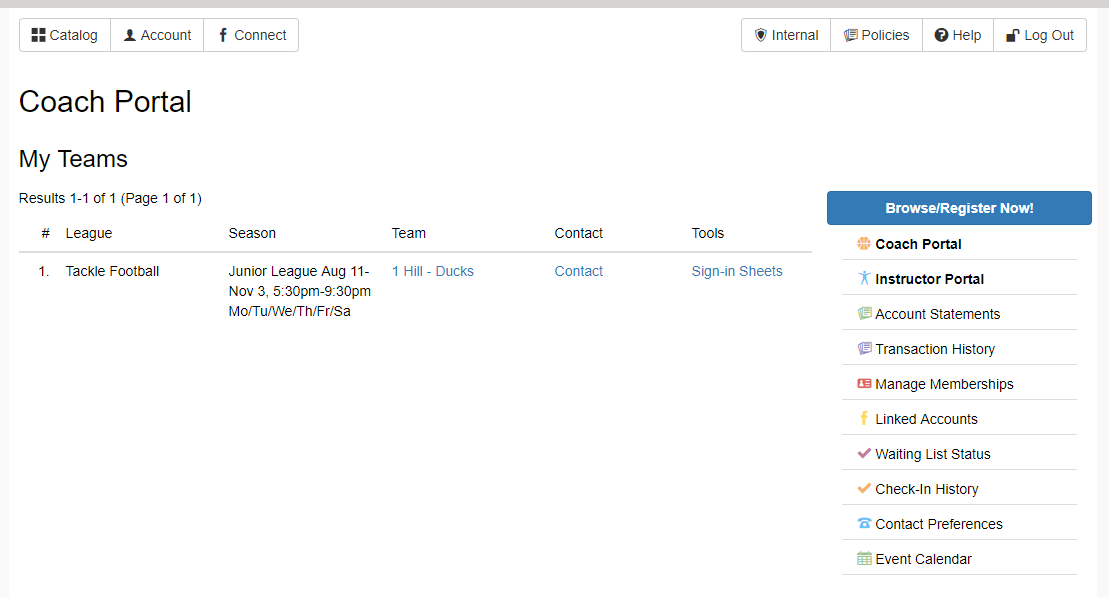 Standings Page