When configuring Membership Settings, you can choose to set the Membership Type as Individual or Family.
Individual Memberships
This option is best for users in which a membership card/number can only be associated with one individual on their account.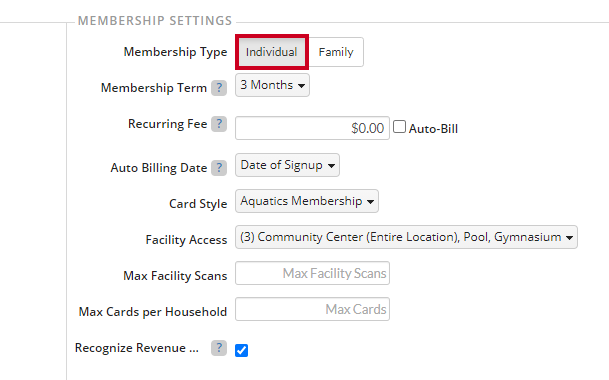 Family Memberships
The Family membership type allows you to determine how many individuals within a single household (account) the membership can be associated with.
For couples, you would set the Max Cards per Household to 2.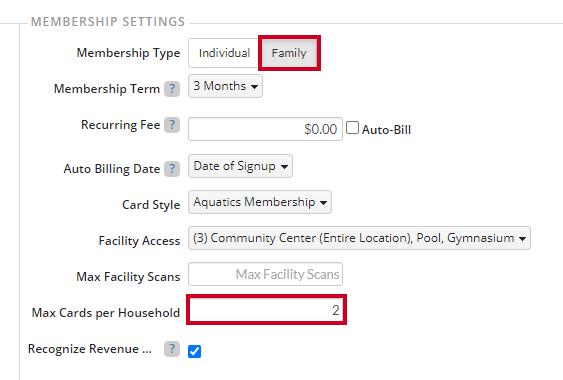 For families, you would set the Max Cards per Household to the max number of users you wish to allow on one card.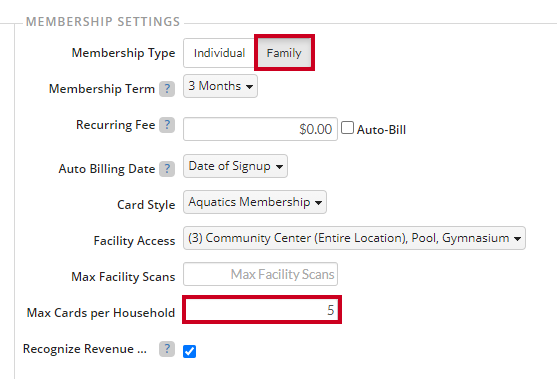 Family memberships are sold to the primary account holder only. Each additional member on the family membership must have a card created.
Once you print/associate the maximum number of cards for this membership, CivicRec will stop you from associating anymore. You could build an additional standalone membership for "Additional Family Members" in the event a household exceeds the number for a standard Family Membership. We recommend adding the original Family Membership as a prerequisite activity. At checkout, you need only select one individual from the household to check out.