When you are using CivicPlus Pay with CSG Forte, it is possible to use CSG Forte to pass off the convenience fee (or service fee) to your customer. However, with CivicPlus Pay, although you can use this model, it is not 100% supported. There will be discrepancies between your receipts in CivicRec and CSG Forte.
Important Note
At this time, it is not possible to use payment methods on file when using CSG Forte's convenience fee model. You will need to switch to the CSG Forte absorbed fee model to use the payment methods on file.

If a refund is processed in CivicRec, the convenience fee charged by CSG Forte will not be refunded back to the customer. However, you can log into CSG Forte's Dex Portal to refund the convenience fee separately if desired.
Best Practices
It is a good idea to warn your user that they are agreeing to pay the additional fee when they choose to use a credit card. Some card brands have requirements that dictate how you communicate the fee. For example, Visa has guidelines that state you cannot show the fee as coming from them.
To communicate the fee, you can use your prompts to add a statement to which the user must agree. You can also remind the user about the fee and the discrepancy they will see on their credit card statement using your receipt templates.
Receipt Amounts
In CivicRec, you will see all receipt totals being the total before the CSG Forte convenience fee is applied.
For example, here the user is checking out for $10.69 and a service fee of $2.00 is applied. Their total payment is $12.69.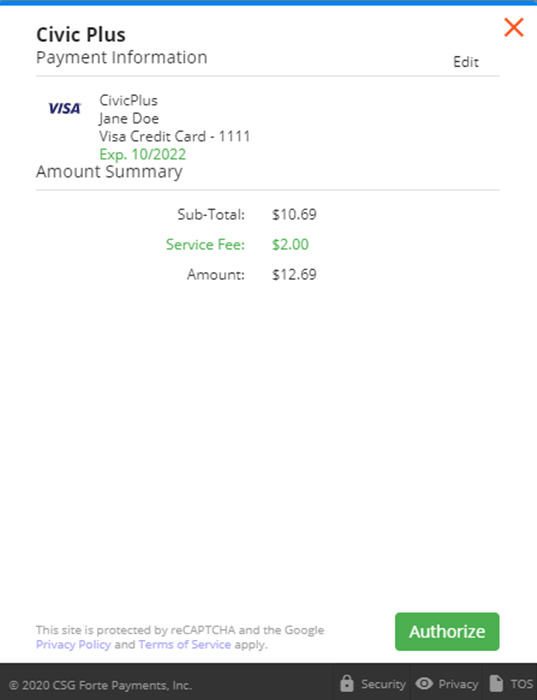 In CivicRec, you will see the receipt amount of $10.69.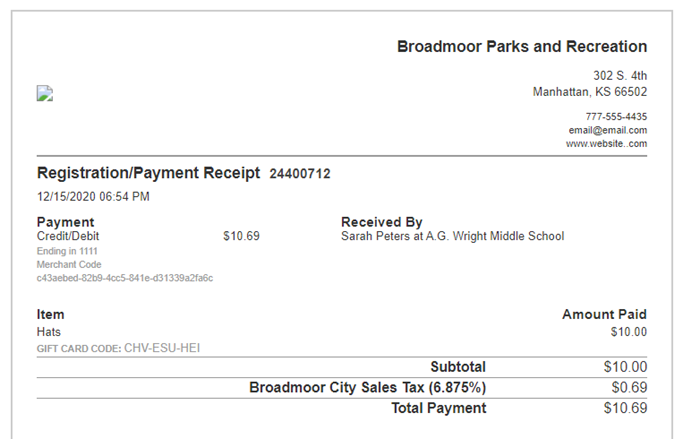 And in CSG Forte, you will see the total amount with the fee of $12.69.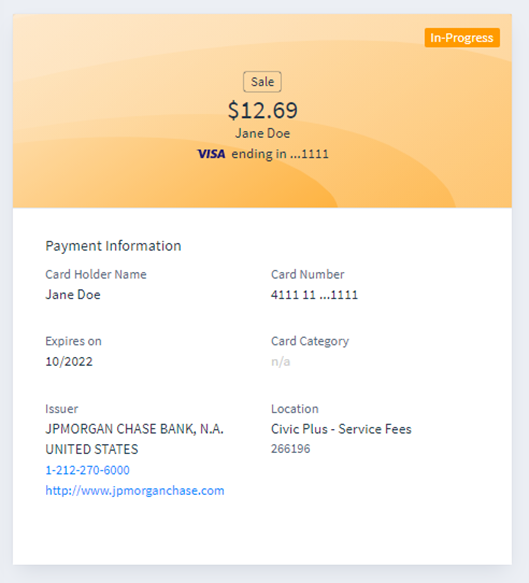 Notes
The Service Fee is applied to both credit cards and ACH transactions
You can also use Forte's Absorbed fee model which will not have receipt discrepancies