Overview
Before you begin, it might help to see how your labels will appear on the catalog once you have configured them based on the steps below.
This is an example of the POS tab on the catalog and the 3 main labels you will need to identify in your configuration: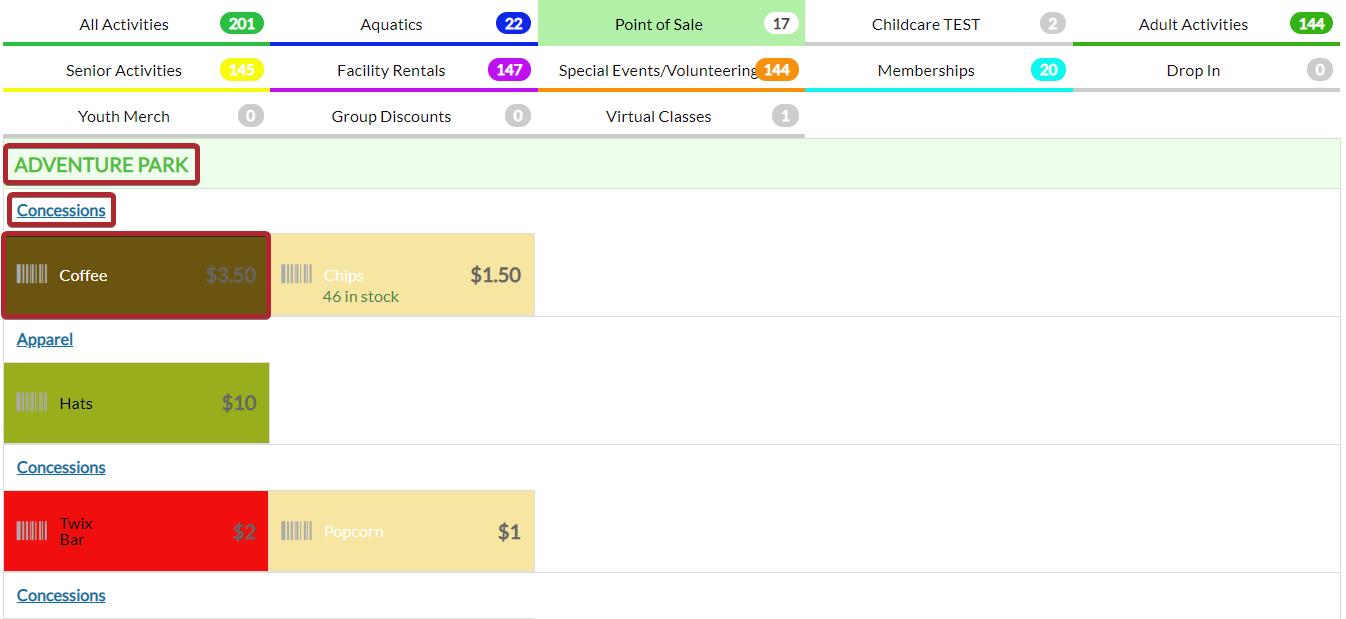 Name: Location (e.g., Community Center Pool)
Group: Group that the POS items belong to (e.g., Concessions)
Item: POS item and price (e.g., Fountain Drink)
Important Note
POS screens are not public-facing. Rather, they are designed for internal use only. If you are not signed into a location as an internal user, you will not see the POS screen for that location.
Instructions
Navigate to POS Items


Select the POS Screens tab

Select Create POS Screen


Fill in fields



Name (required): Name of the screen
Locations (required): Select the locations you would like this Screen to be visible in the catalog
Catalog Tabs: Select the tab(s) you would like this screen to show on

Select Save New POS Screen at the bottom of the screen