Overview
The Security Center is where your organization permissions are set. Your organization creates security groups and assigns staff members to those groups.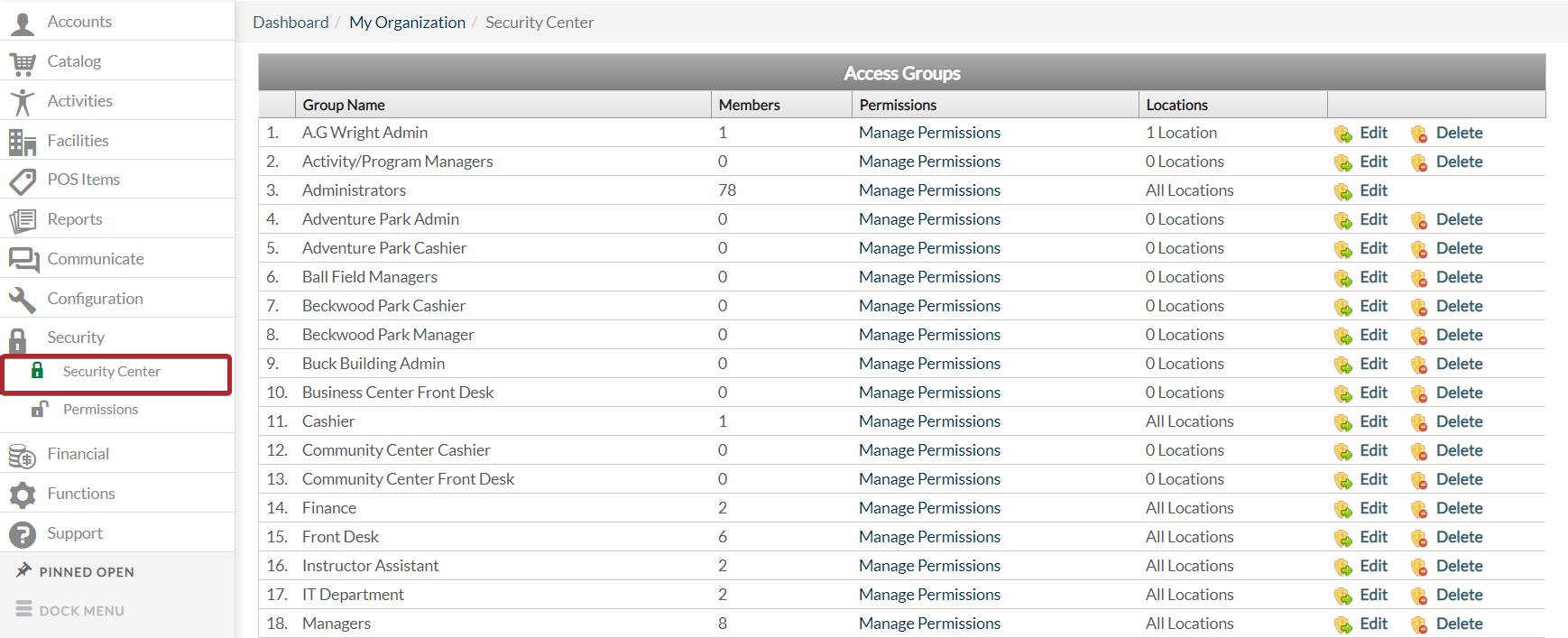 Administrators always have full control of all modules. Administrators can also create new access groups and set the permissions, as the Administrator sees fit. See our article on Permission Groups for more information.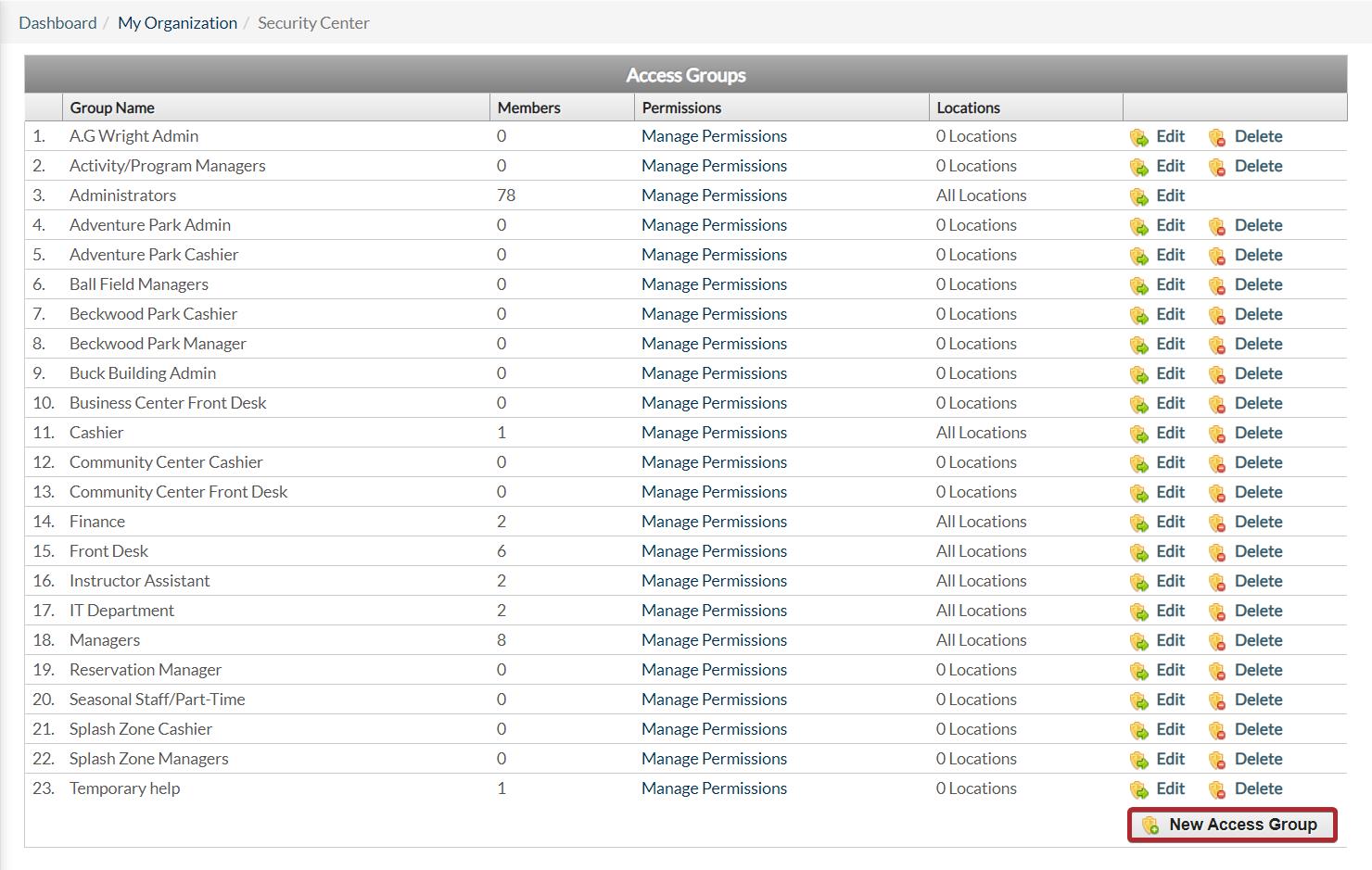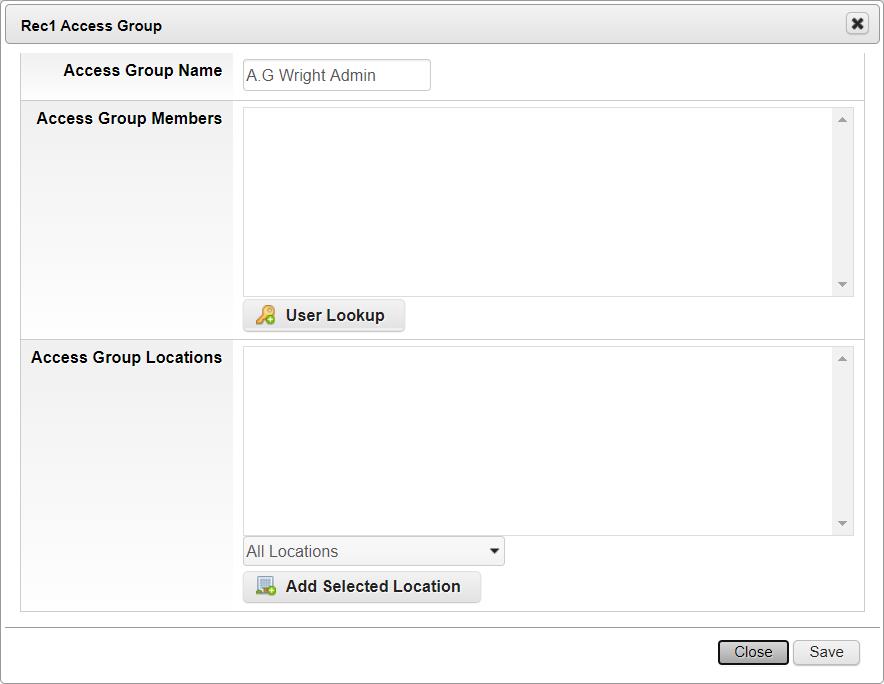 Only administrators can manage permissions for other access groups. Administrators can revoke managers, front desk staff, or any other security group's access. Admins can visit Security > Permissions to quickly add or remove security groups' access.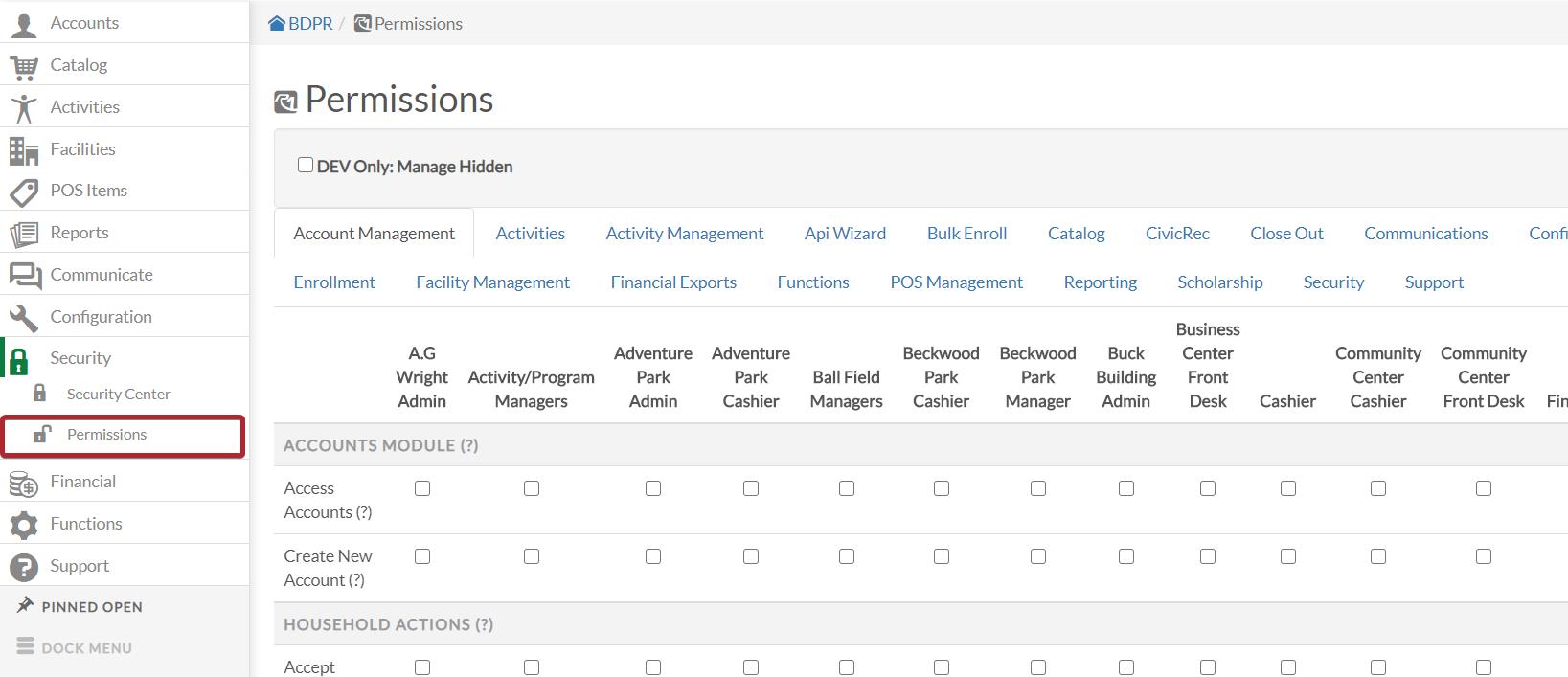 Resources