Overview
In order to configure your activity for ticket sales, you will need to create a new activity first.
Instructions
See our article Create an Activity to view instructions on how to create an activity
Under Activity Type, select Ticket


Create a new session; use our Create a New Session article

Note: If you want to allow for one user to purchase several tickets under their own name, select the Allow Multiple Quantities option under the Advanced tab.

Upon checkout, the number of tickets the customer purchases will auto-generate, including the customer's name, a unique ticket number, and barcode.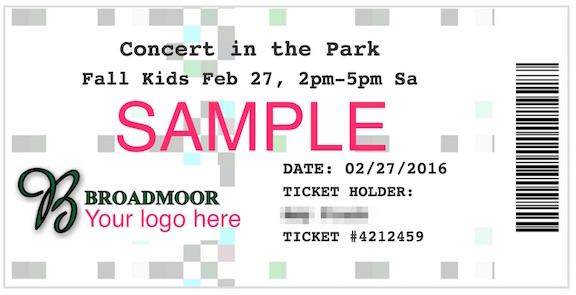 Note: The background image for the tickets print with each receipt.

Recommended Dimensions: 5.5 x 2.75 inches at 96 dpi (528 x 264 pixels).